(Last Updated On: August 14, 2020)
COVID-19 strikes again!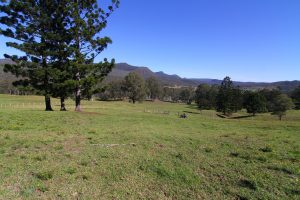 We've held out as long as we can, hoping for a glimmer of hope on the horizon that we could proceed with VMX Magazine Classic Dirt 16 in October. Regrettably, on this occasion, the virus has come out the victor.
We just can't in good conscience allow hundreds of people to camp out and congregate at the event. The possibility of someone bringing and spreading the virus is just a chance we don't want to take, as we want everyone attending the event to socialise and congregate to their heart's content and that just wouldn't be possible under the current restrictions.
As well, the travel restrictions and 'hard' border closures would severely impact the attendance of most of our interstate and overseas guests and that's also something we don't want to happen – we want to welcome everyone, from far and wide! For example, we would really like to have the borders open so our special guest, master restorer Joe Abbate, can attend the event from the USA.
So we're sadly making the call to postpone the event until 2021. That will give us even more time to prepare the magnificent new venue and we know you will all have the time of your lives there next year. We have already laid out the motocross tracks and the vinduro loops and they are first class – natural terrain at its best. In 2021, you will still be the first riders to use these marvelous new tracks!
Due to these unprecedented times we'd rather not wait for our traditional June long weekend dates in 2021 because we want to give as many people as possible the opportunity to attend and enjoy another special VMX Magazine Classic Dirt event as soon as we can make it happen.
New date: Easter 2021
We have started from scratch in choosing a new date just for next year, so in anticipation of open borders and no more travel restrictions, our plans are to welcome everyone to CD16 over the Easter break in 2021. So get ready to attend the original and best vintage and classic recreational dirt bike long weekend on 2-4 April 2021!!
Thank you to our sponsors
We would like to acknowledge all our associates and look forward to them joining with us again in 2021
Three Pines MX Park property owner John Boyd
Perry Cross Spinal Research Foundation
BTW Communications
Engineered Environments
Harley and Co
Holden on Tight
HVA-Factory
Kyogle Motorcycles
Kyogle Tyres and More
ink International
Polaris Off Road
Polisport
Preston Petty Products
Shannons Insurance
Surfside Motorcycles
Troops Legend Apparel
Yamalube,
Many thanks to the great team of helpers who have been on site and on board with the prep work, including Cam, Chris, Darren, John, Mark, Rob, Steve and Wayne.
More information
We will carry entries forward until next year or if you require a refund, or want further info, contact Ken on 0432625503 or by email ken@vmxmag.com.au