(Last Updated On: March 25, 2023)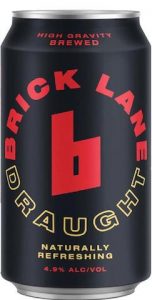 We're incredibly pleased to announce that Brick Lane Draught is 'The Official Beer of VMX Magazine Classic Dirt 16'.
Welcome aboard to our newest major sponsor for the event. You'll be able to buy Brick Lane Draught at fantastic prices at the event, served at our great new bar area – cheers!!
Brick Lane is a craft brewery located in Dandenong and commenced operations in 2017. Their Draught beer is described this way on the Brick Lane website
"a bready but crisp body and what's really quite a substantial bitterness charging through at the back". It is a cracker of a draught beer and it is heartily endorsed by the VMX Magazine editorial team.
VMX Magazine Classic Dirt 16, brought to you by Rat Racing, would also like to acknowledge its other event partners<:
BTW Communications
Engineered Environments
Harley & Co
Kyogle Motorcycles
Link International
Motion Pro
Polaris
Polisport
Preston Petty Products
Tyres & More – Kyogle, Wurth and Yamalube.
Copy and paste the whole address if the link isn't operating correctly.