(Last Updated On: August 31, 2019)
Born In Cracovia in Poland In 1947, as a teenager,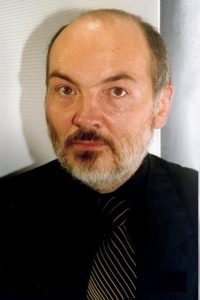 Justyn followed and started photographing Tatra Trial In Zakopane.
He became friends with Kuno Karlsson from Sweden and then took his first trip there in 1966.
Justin enrolled in Engineering and Car Design At Cracow Polytechnic but his photography was also progressing with some of his shots used in Husqvarna catalogues and many magazines. Justyn also became involved with the design of the Carrera ski and motocross goggles, with extra nose protection, and he sent prototypes to all of his friends including Jeff Smith, Dave Bickers, Bryan Wade, John Banks, Ake Jonsson, Bengt Aberg, Arne Kring, Christer Hammargren, Uno Palm, Paul Friedrichs, Roger De Coster and Sylvain Geboers.
He returned to Poland but it was very restrictive and he left and settled in Italy and has run design studios since then until recently retiring. He's back doing photography and contributes wonderful articles on rare bikes from all over Europe, as well as sharing his photography archives with VMX Magazine.