(Last Updated On: August 31, 2019)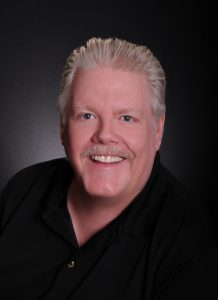 Vintage USA column – Scott learned to ride at age 12 and started racing motocross at age 15. As Scott told us – "I bitched about the newspapers not covering my races at age 17, which led to me becoming a freelance race reporter when I turned 18 (writing for Cycle News, Cycle Scene West, Motorcycle Weekly, and Cycle Scoop)".
Then, he became Editor of a motorcycle newspaper at age 19 (The Southern California Motocross Newspaper) but quit that to be Editor of two national motorcycle magazines at age 21 (Minicycle/BMX Action and Street Bike Magazine). At age 23, he left there to start his own newspaper: MX West. After that, he had his own ad agency and did the ads and catalogs for O'Neal Distributing, Answer Products and Luft Shocks, as well as creating the program for the 1978 Super Bowl of Motocross at the Los Angeles Coliseum.
In 1979. Scott went freelance in 1980 and worked with clients such as Honda, Yamaha, Kawasaki, Suzuki and Harley-Davidson. Along the way, he also did a little road racing, and rode enduros, trials, desert/cross country.